Chocolate
and chocolate toppings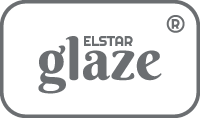 It is a family of products containing carefully selected ingredients of plant origin.
The Elstar Glaze family includes:
Trans-free lauric fats.
For use in a wide range of chocolate and chocolate-like products.
Easy to use, do not require tempering.
Excellent solubility.
Stability at high temperatures.
Contains antioxidant additives.
Products without hydrogenation processes!
Trans-free products!